Budapest, District V, February 16th, 2023 (Thursday)
Route: Deák tér - Erzsébet tér - (Október 6 utca) - Zrinyi utca - Széchenyi István tér - Széchenyi rakpart - Kossuth tér
 have always liked to take walks and discover sights. I was early for a gathering in Király utca so I decided to take a walk from the "Deák tér" (tér = square in Hungarian) metro station in the direction of Kossuth tér. If someone stays in any of the 3 great hotels located along the way, they can easily join the whole or any part of the route I am just describing. 
Erzsébet tér
The Ritz-Carlton Hotel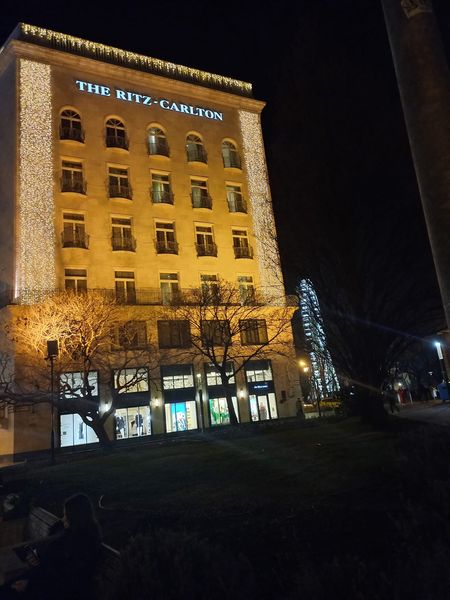 Hotel Kempinsky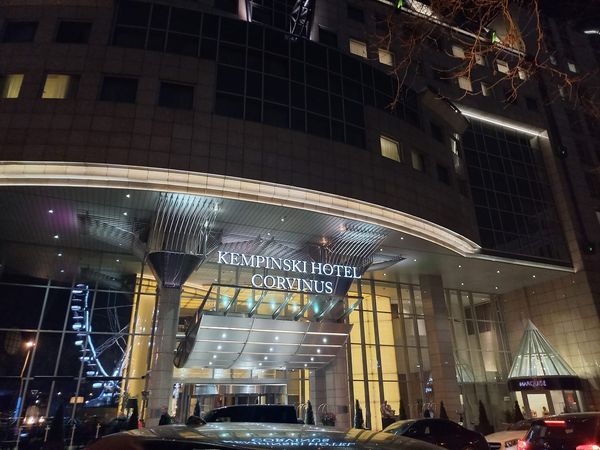 Budapest Eye
Széchenyi István tér
Four Seasons in Gresham Palace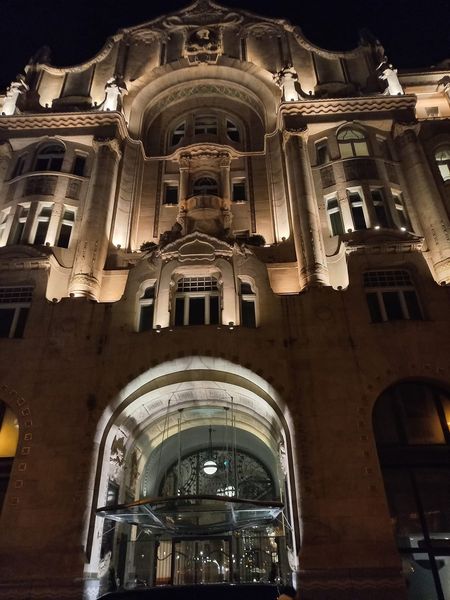 Zrinyi utca
Photo taken of Zrinyi utca with the Bazilika (Cathedral) from the corner of Széchenyi István tér
Walking down Széchenyi rakpart alongside the Danube
Hungarian Academy of Sciences
Standing in front of the front of this 19th century building, we can see on the left the illuminated Matthias Church and the Fishermen's Bastion with the adjacent Hotel Hilton Budapest.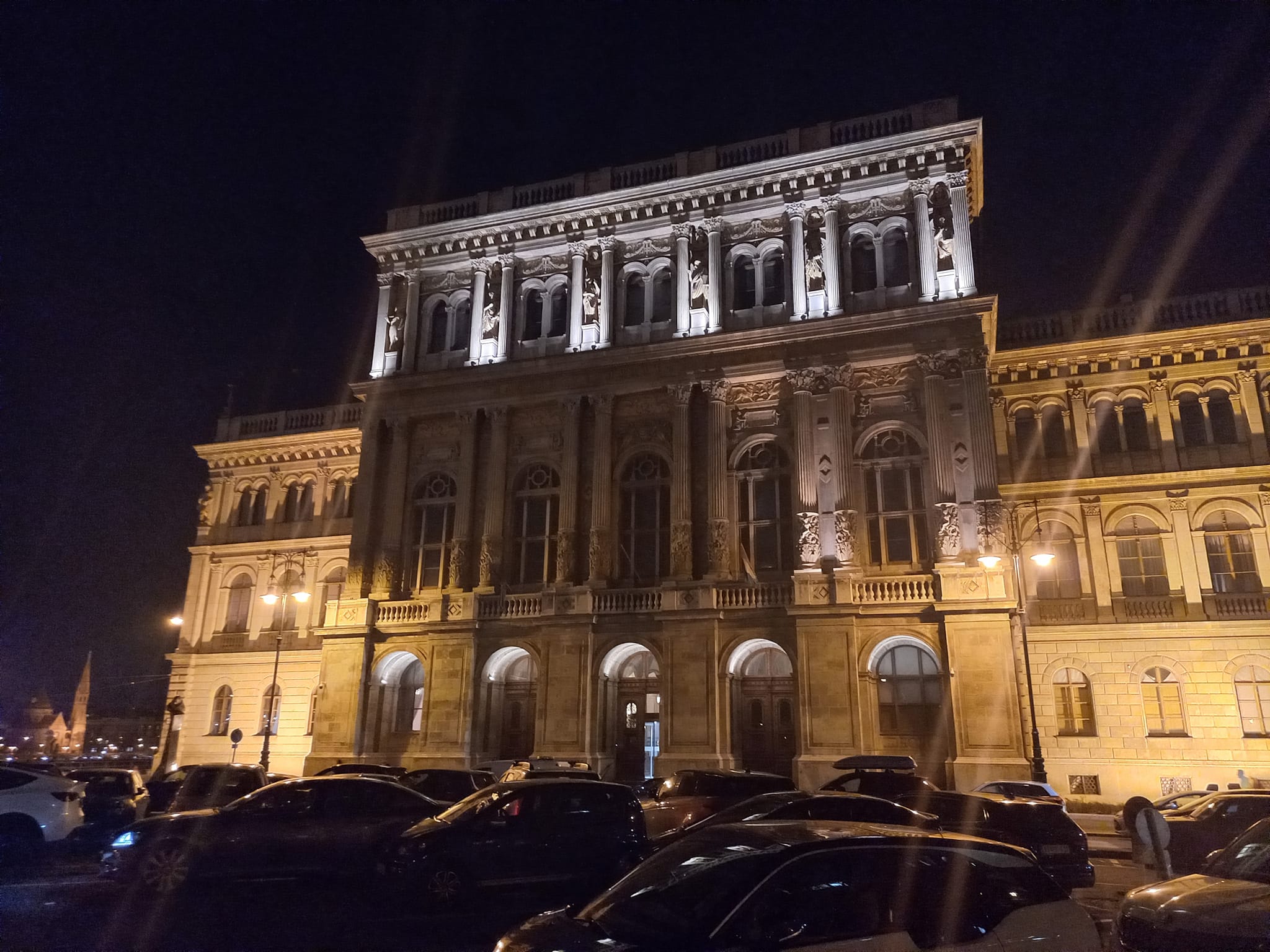 View from Pest on Matthias Church, the Fishermen's Bastion on top of Castle Hill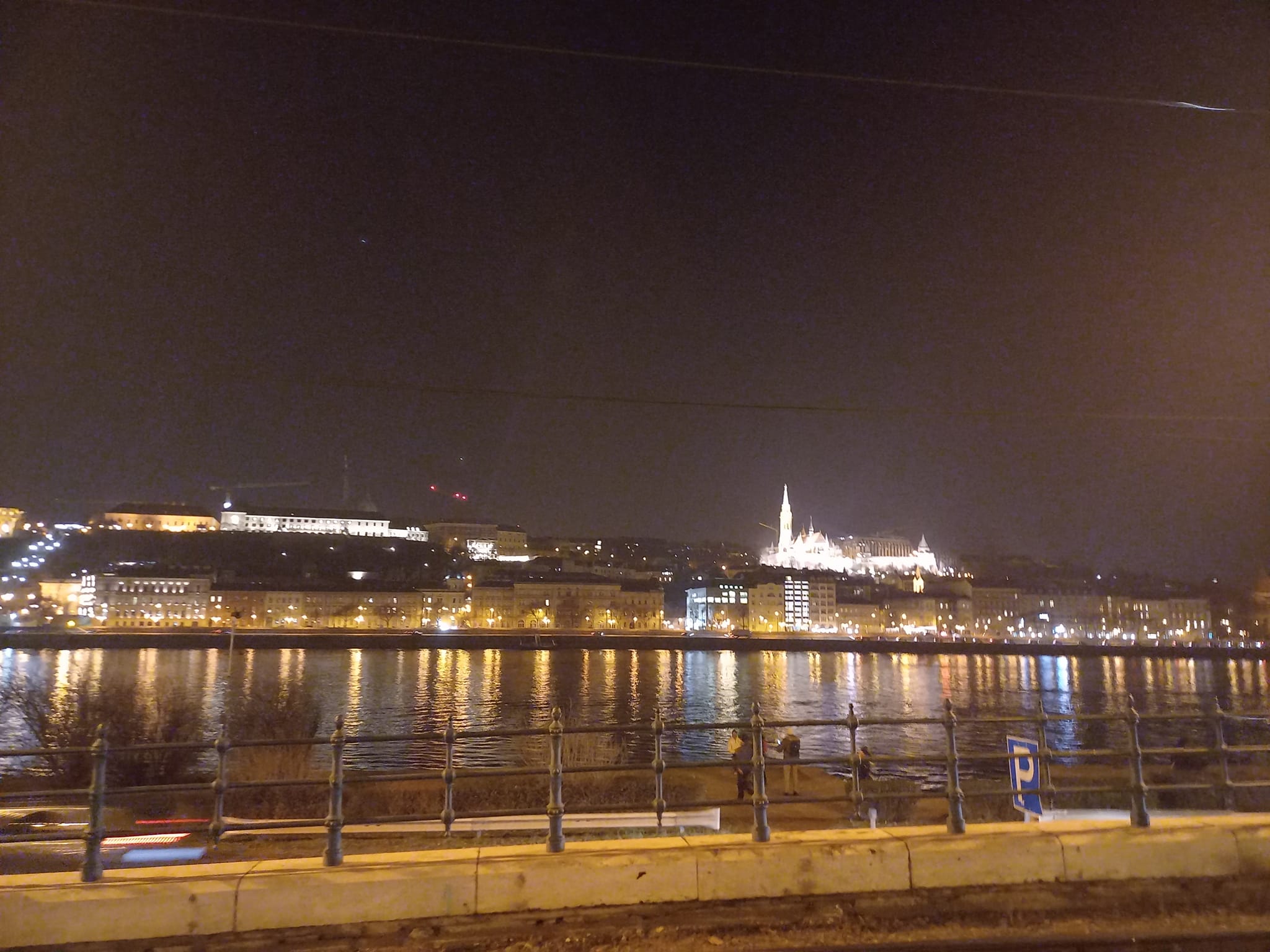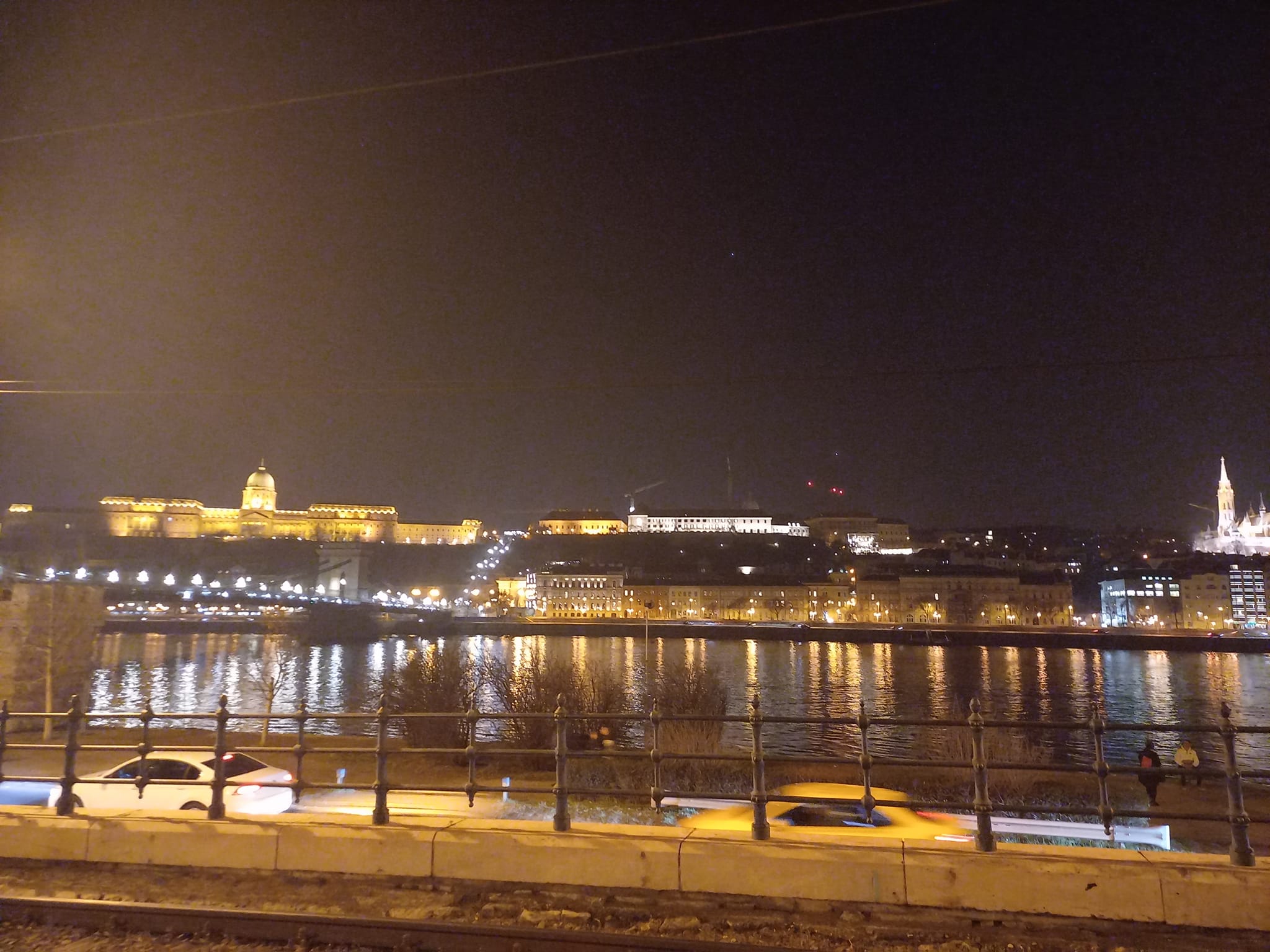 Another photo from the Pest side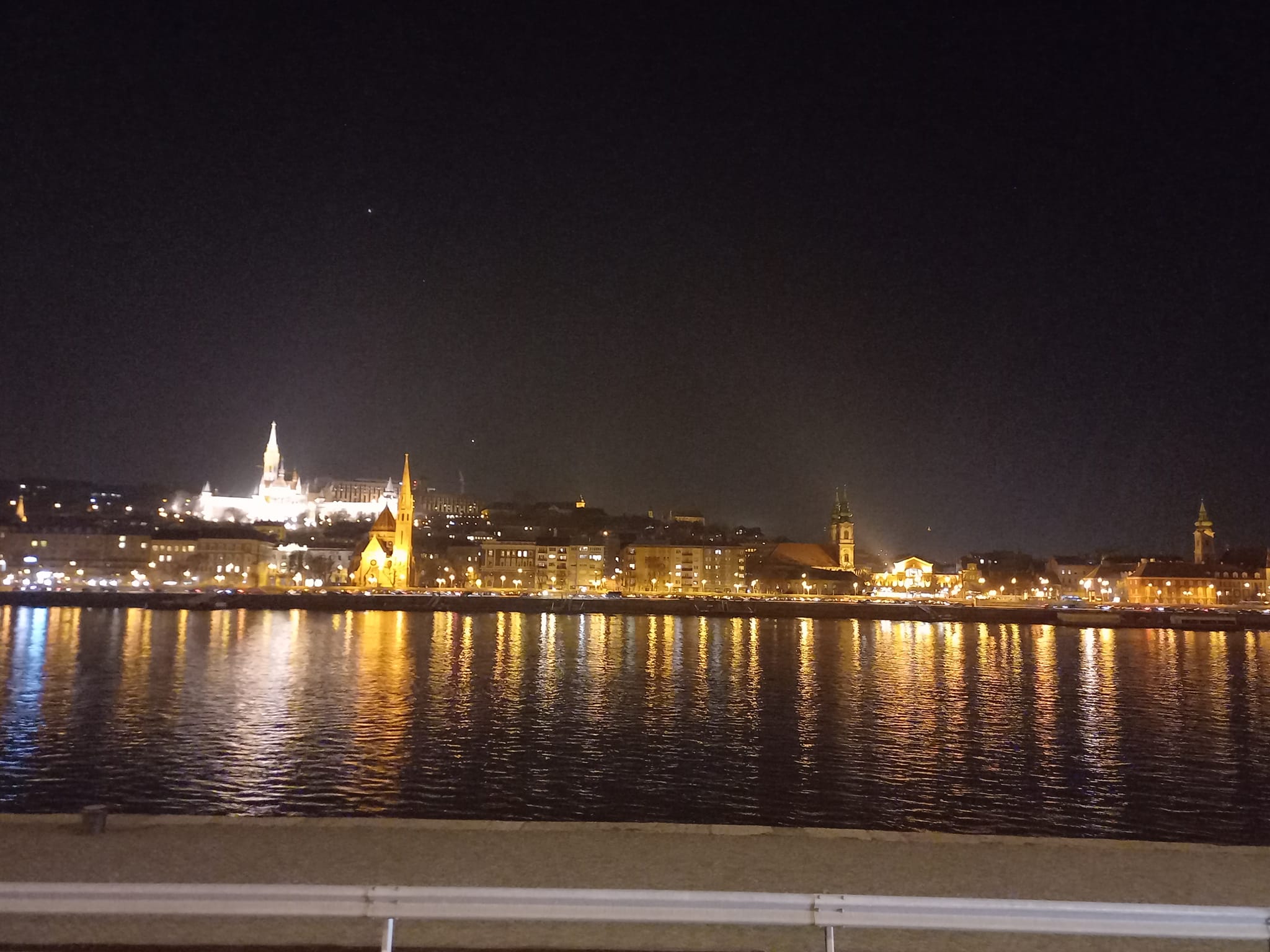 Adjacent to Matthias Church, Hotel Hilton Budapest is a great place to stay.
Next I stopped at the statue of József Attila (1905  - 1937), a Hungarian poet whose poem "A Dunánál" (At the Danube) has inspired this monument.
Here one can already see the Southern side of the House of Parliament, one of the most beautiful historic buildings in the world.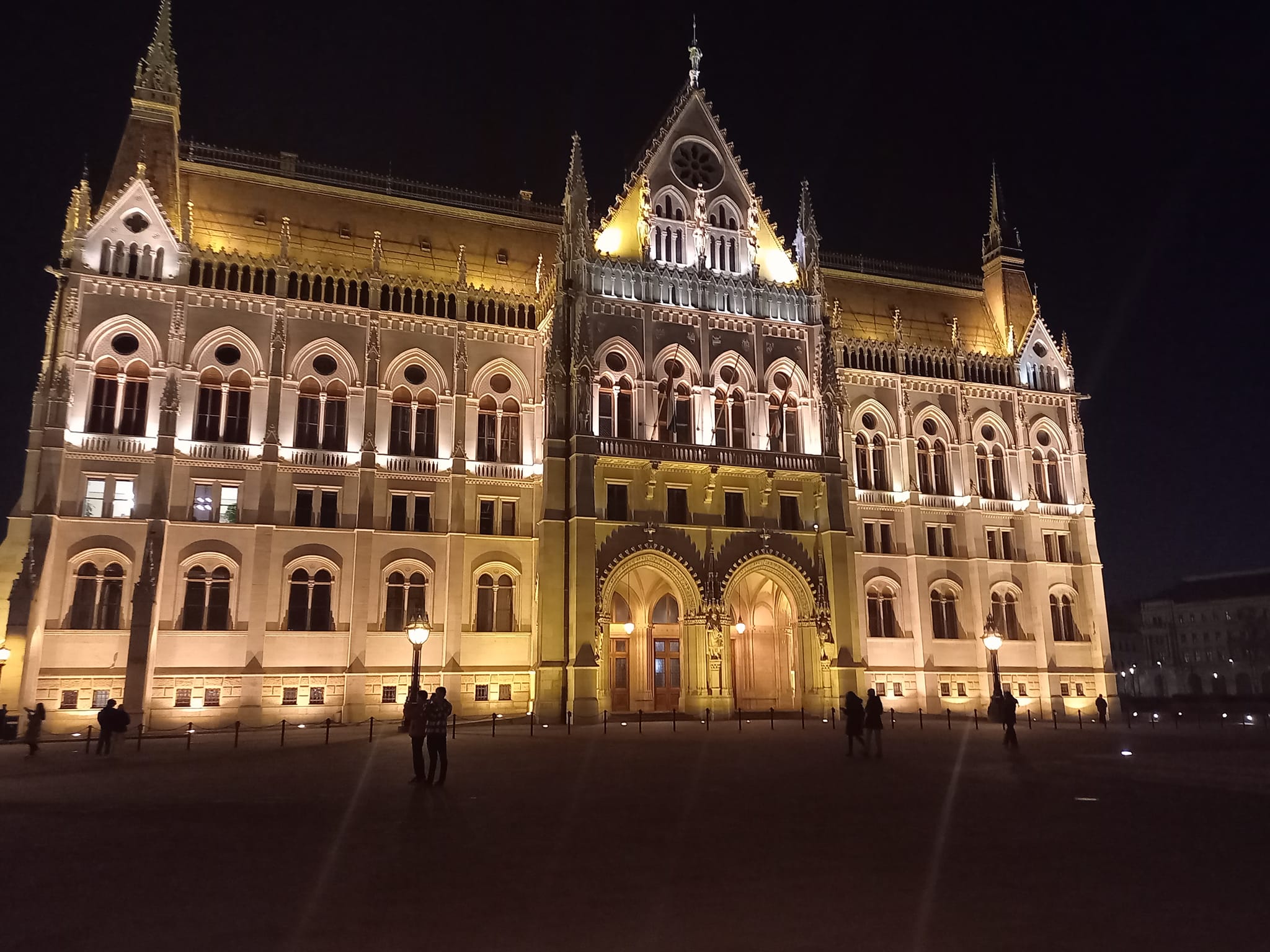 I arrived now at Kossuth tér and took another photo of the Parliament with more details.
I left Kossuth tér by getting on a trolleybus in Báthory utca to take me to Király utca (5 stops). 
Next week I plan on continuing the walk by taking Metro 2 to Kossuth tér and head North, that is to Jászai Mari tér.
Written by László Németh on February 20th, 2023.